Meet Marie Stroukoff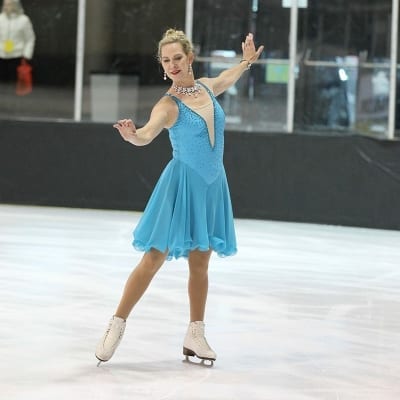 Skate under the tutelage of professional ice skating Coach Marie Stroukoff at Valley of the Sun Adult Skating Camp located at AZ Ice Peoria.
Marie Stroukoff is a USFS Double Gold Medalist, Dance and Figures, PSA Master Rated, LEVEL IV with over 25 years experience coaching beginners through National Champions. World Champion (2005) Adult Championship Dance and National Champion (2004) Adult Gold Dance, International Competitor Freestyle and Dance. Trained in New York.
Area of specialization
Ice dance, patterned dance, free dance, choreographer, MIF, figures, PSA master rated moves in the field
Career Highlights:
PSA MASTER RATED MOVES
USFS DOUBLE GOLD MEDALIST
COACHING ICE DANCE, MOVES
FREESTYLE AND FIGURES
INTERNATIONAL COMPETITOR
COACH of Nationally Ranked Skaters
Over 25 years experience
Sign up to skate with Marie and all of our esteemed ice skating coaches at Valley of the Sun Adult Skate Camp in Peoria, Arizona.