Meet Sam Kaplun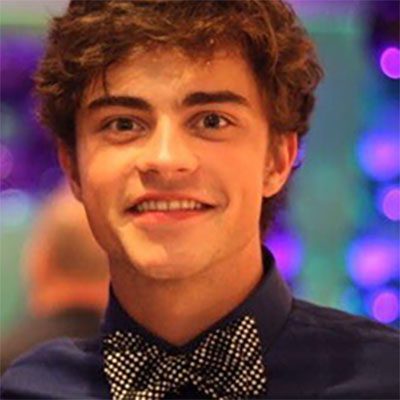 Skate under the tutelage of professional ice skating Coach Sam Kaplun at Valley of the Sun Adult Skating Camp located at AZ Ice Peoria.
Bio:
I was born in 1990 in Kharkov, Ukraine. Started skating in 1998 (7) in Odessa, Ukraine. When finished high school in 2007 (16) moved back to Kharkov to study at Kharkov's State Academy of Physical Culture and Sports. Graduated in 2012 with a bachelor's degree in physical education. Continued my skating career in Kharkov with my partner Anastasia Galyeta and the head ice dance coach in Ukraine Galina Churilova.
In 2007 received the title of "Master of Sports" by Ukrainian Olympic Committee based on high placement in participating at national and international competitions.
From 2002 and until 2008 represented Ukraine on international level.  In 2007-08 and 2008-09 seasons my partner and I were a part of the Ukrainian National Team.  In 2009 moved to Oberstdorf, Germany to train with Rostislav Sinicyn and stayed there for 5 months. In November 2009 (18) moved to Ann Arbor, MI to work with Yasa Nechaeva and Yuri Chesnichenko. In 2012 joined Igor Shpilband's team at their training facility in Novi,MI. Spent a part of 2013 at DSC (Detroit skating club) under coaches Angelika Krylova and Pasquale Camerlengo. Also in 2013 participated in the summer camp off season training in Latvia and trained with Russian national team ice dancers under the direction of Irina Zhuk and Aleksandr Svinin.
I have a large background of working with the leading coaches and top-class choreographers that show the highest results in figure skating. And I will be able to use this knowledge and experience in my coaching career.  In 2010 I started working as a coach in the United States.
Coaching Experience:
Ann Arbor FSC  2010-2012
Baltimore FSC 2013
Shakopee Ice Arena, MN 2016-2017
Olympic figure skating school 2018 Odessa, Ukraine
Multiple rinks in Minnesota 2019 – present (skating skills, edge/power classes, choreography, pattern dance partnering)
Show Career:
Disney on Ice performer 2013 – 2016
Ice Age on Ice 2016,
Russian Ice Stars 2016-2017
Royal Caribbean Int. ice skater 2017-2018
Competitions and Titles:
Tests passed (USA):
Junior Moves in the Field
Senior Moves in the Field
Junior Free Dance
Senior Free Dance
Gold Dance
Ukrainian National Team:
2004 – Novice Champion (Ukraine)
2007 – Junior Grand Prix, Lake Placid (8th place); Ukrainian Nationals (5 th place); Cup of Ukraine (2nd place)
2008 – Junior Grand Prix, Czech Republic (12 th place); Junior Grand Prix, South Africa (5 th place); Baltic Cup, Poland (3rd place)
Competitions in the United States:
2010 – Lake Placid Dance Championship; Pikes Peak Classic, CO (2nd place); Pacific Coast Sectional Championships junior dance (5 th place)
2011 – Chesapeake Open (2nd place); Lake Placid Dance Championship; Pikes Peak Classic, CO (2nd place); Octoberfest Open, Canada (1st place); Midwestern Sectional Championships, CO junior dance (1st place);
2012 – U.S. Figure Skating Championships junior dance (7th place)
2013 – U.S. Figure Skating Championships senior dance (13th place)
Sign up to skate with Sam and all of our esteemed ice skating coaches at Valley of the Sun Adult Skate Camp in Peoria, Arizona.