Meet Frank Sweiding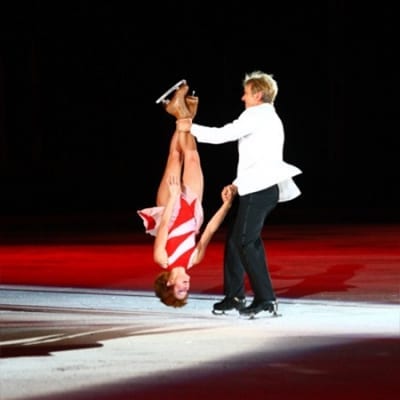 Skate under the tutelage of Frank Sweiding, World Professional Pair Champion at Valley of the Sun Adult Skating Camp located at AZ Ice Peoria.
World Professional Pair Champions, 3x Figure Skating Gold medalists , 2019 AZ Skate Camp coaches; husband and wife team Frank Sweiding and Anita Harthshorn have an unmistakable flair and professional teamwork that have taken them all over the world. this summer you have the opportunity to learn under their direction, coaching and guidance.
Area of specialization
Pairs skating, pairs spins, pairs lifts, freestyle, stroking, strength and balance training off ice, choreographer, footwork
Career Highlights:
President & Co-Owner of Glacier I.C.E., Inc. (a Full service Ice show production company)
USFS Gold Medalist and competitor
World Professional Champion
Coach for over 25 years including international skaters from US, Italy, Germany, South Korea, Finland, Hungary, Poland, Canada, UK, & Sweden
Extensive Ice Show experience both past and present
Casting Director for "Ice College" Phantasialand, Bruhl, Germany,  Friedrichstadtpalast, Berlin, Germany-  Ice Show co producers, performers. Company manager and performance director
Learn more about Frank Sweiding here.
Sign up to skate with Frank and all of our esteemed ice skating coaches at Valley of the Sun Adult Skate Camp in Peoria, Arizona.